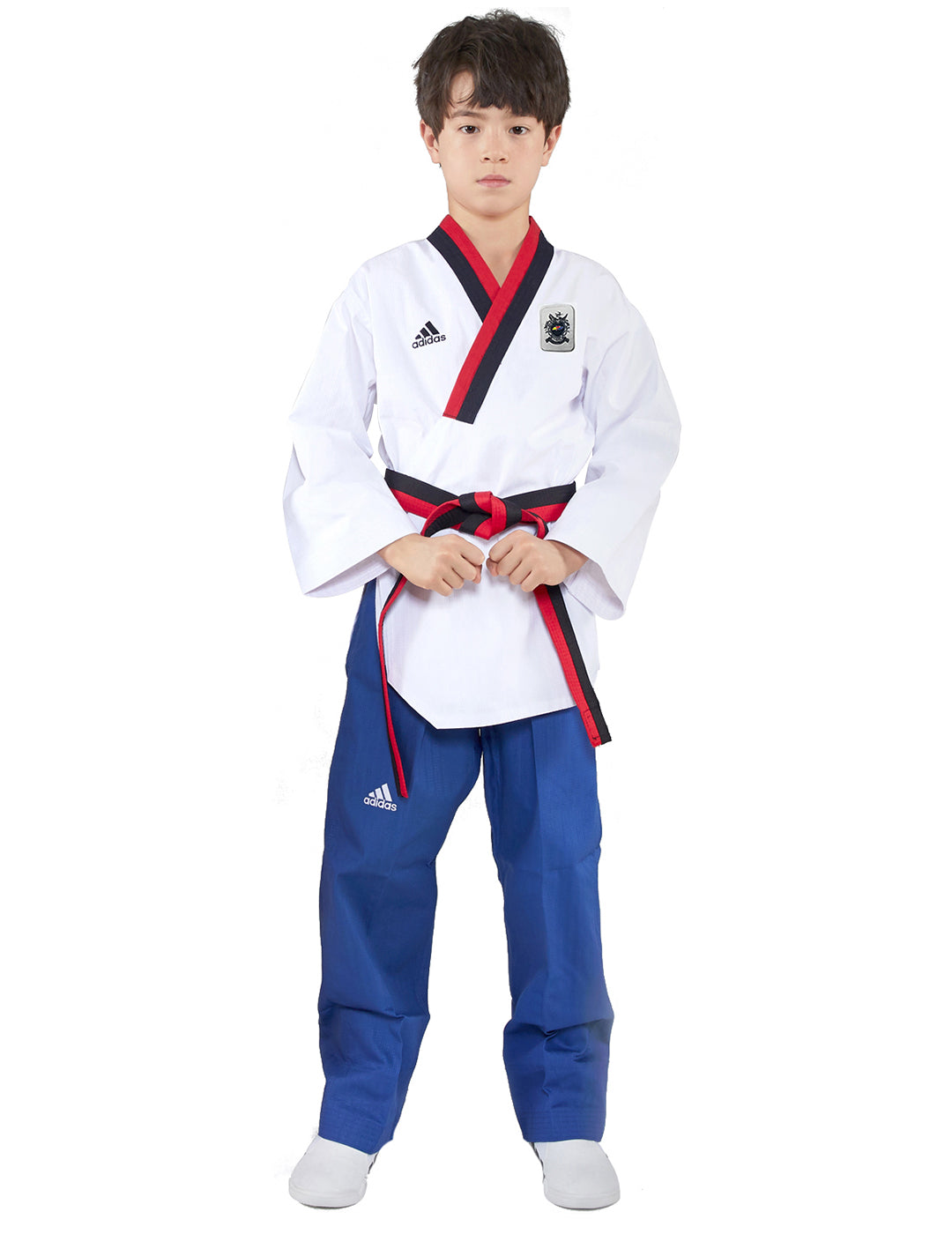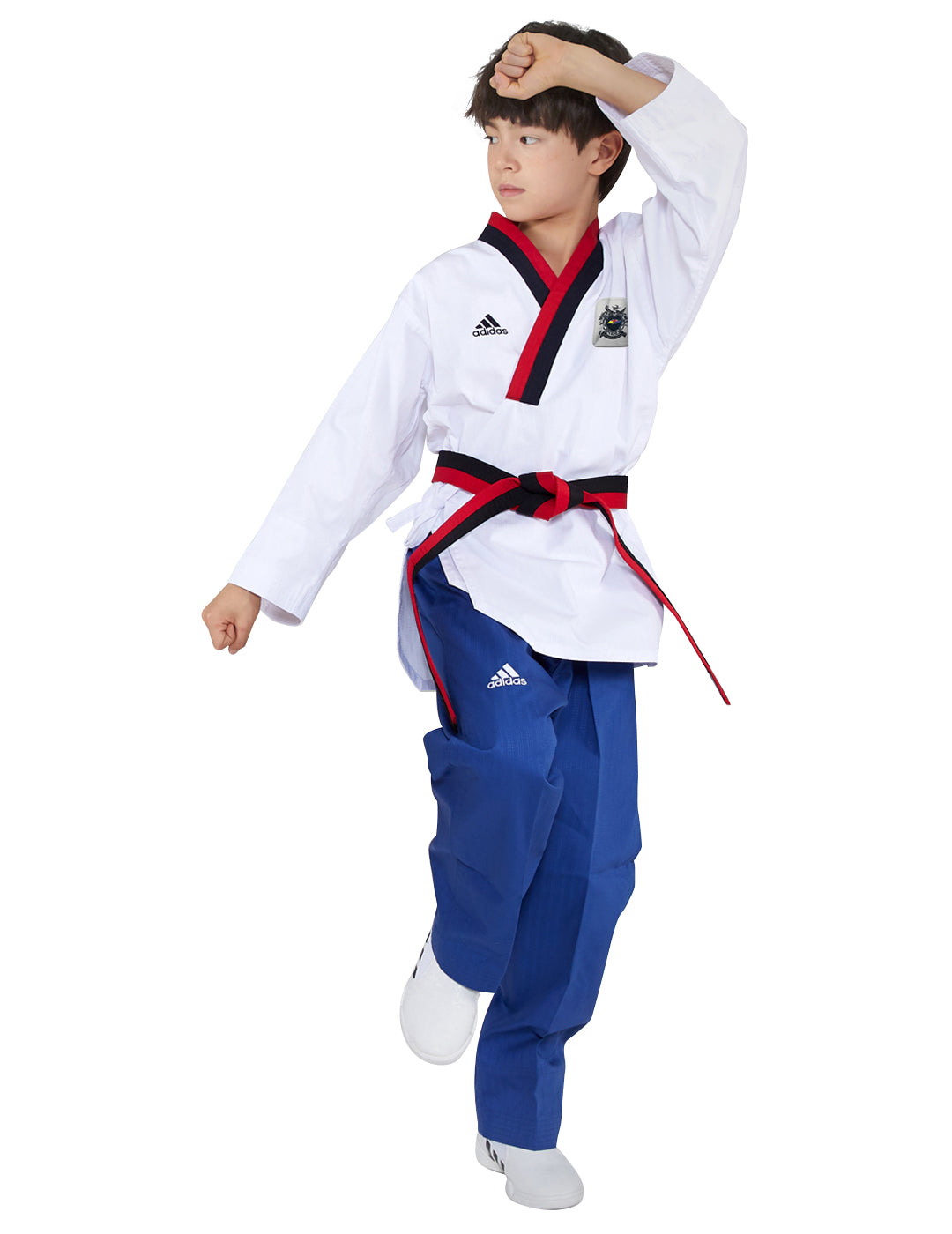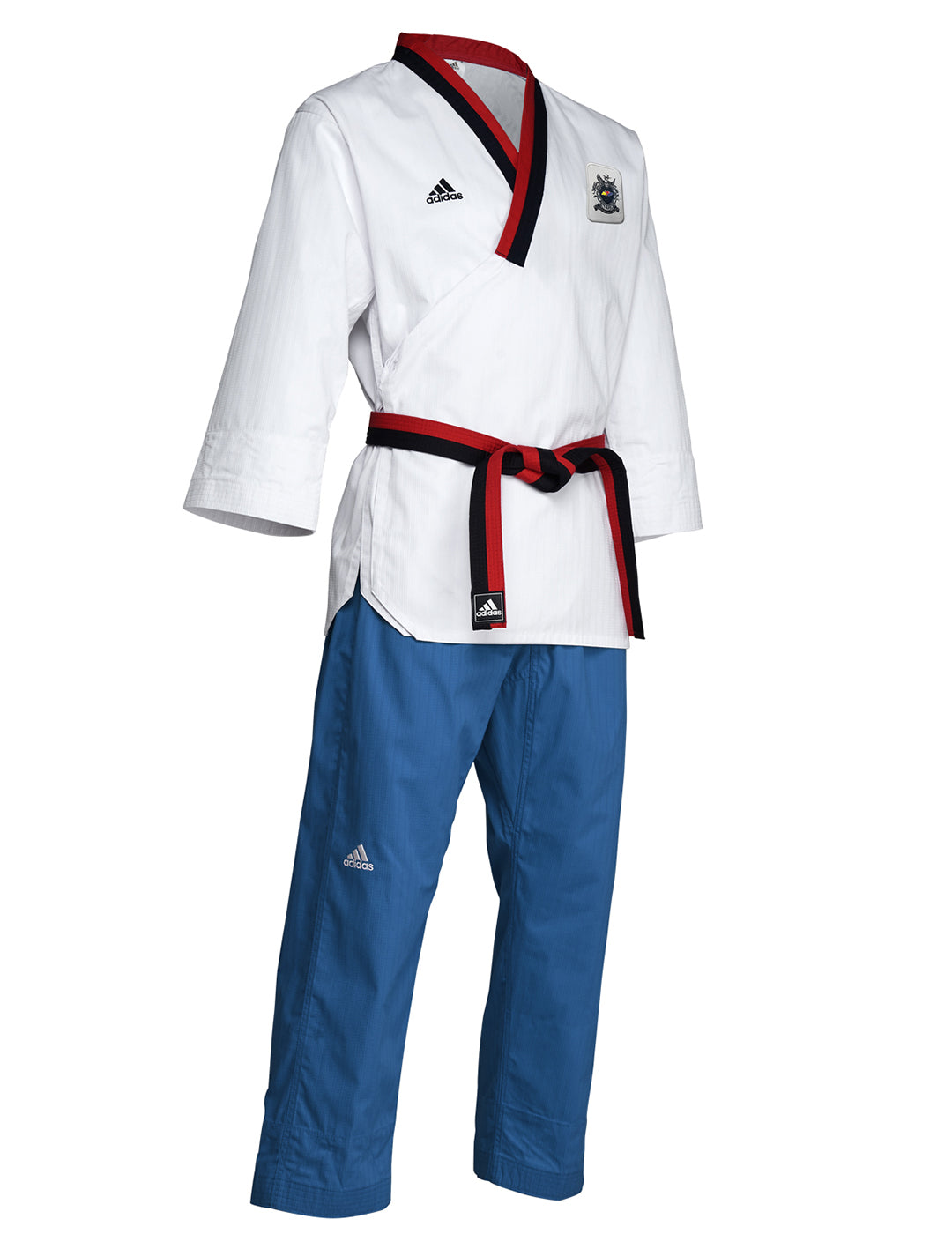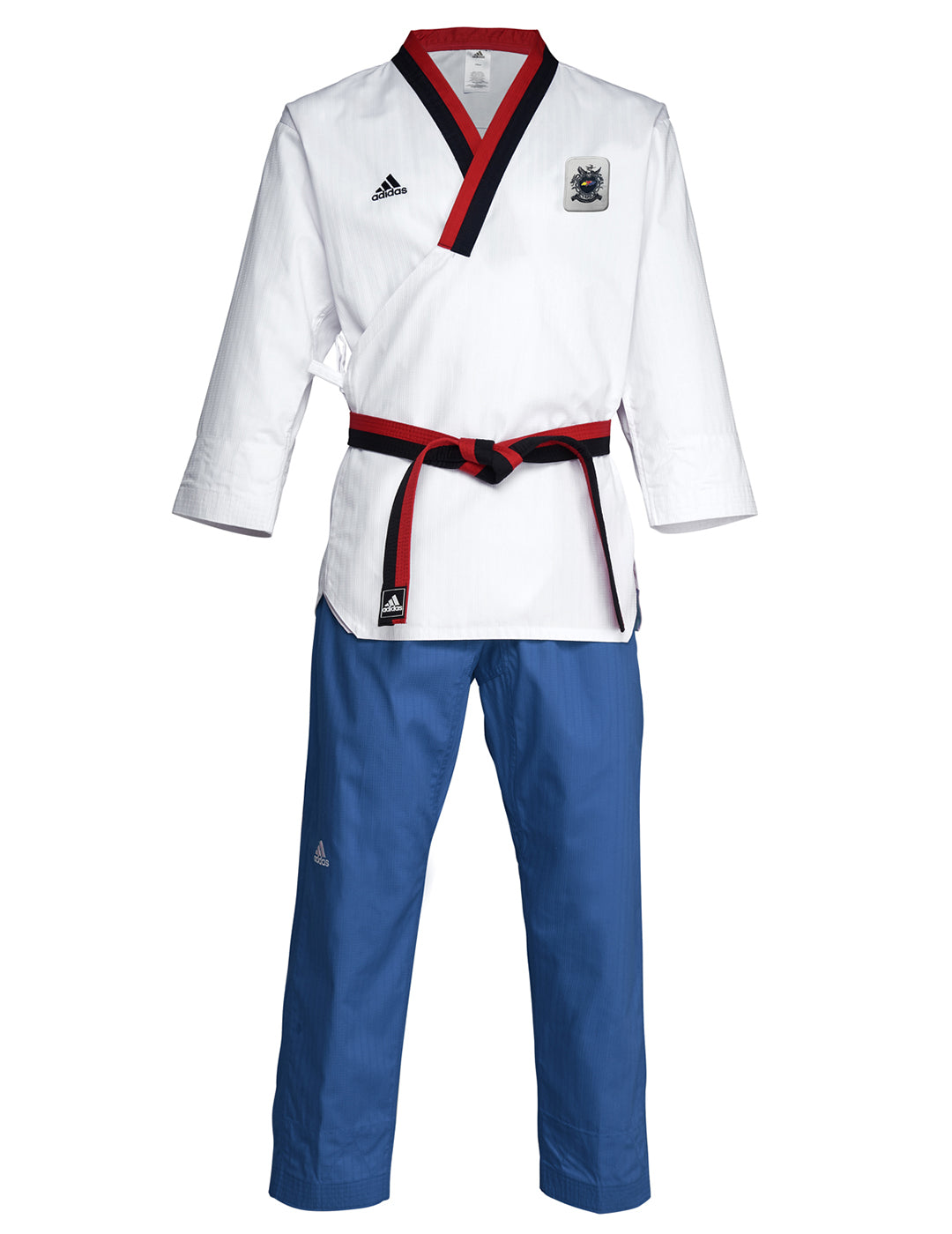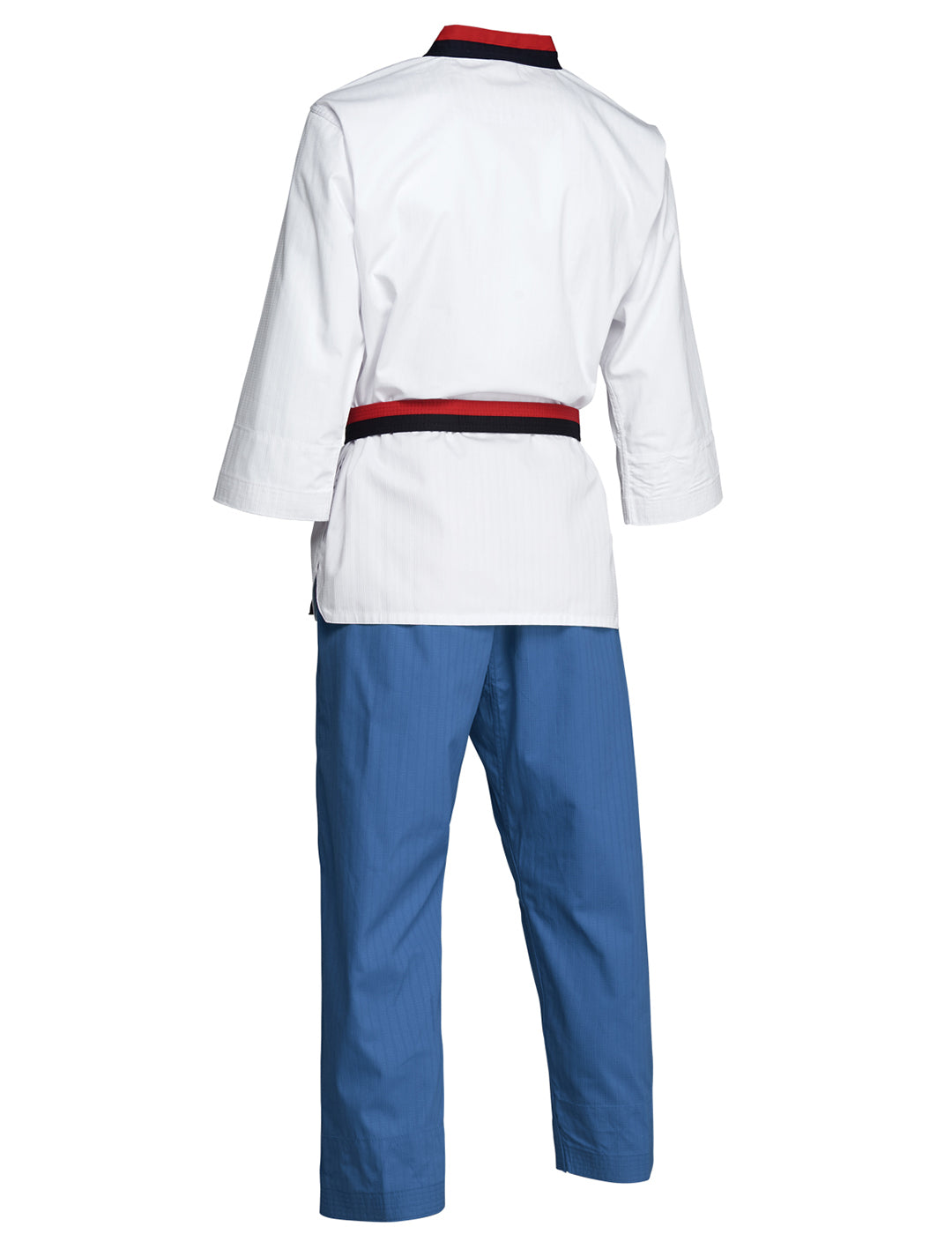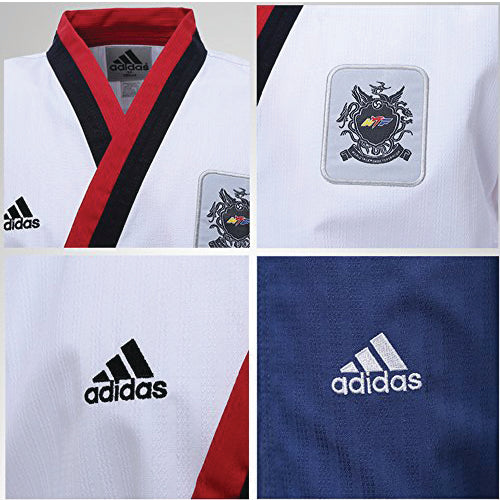 Adidas
Adidas Poomsae Uniform Youth Male
Poomsae Youth Men dobok made of 55% cotton -45% polyester mixed fabrics. Jacket with V-neck and opening on the front/side of jacket, as per the official 'Poomsae' WTF regulations.
Pants with elasticated waist and additional draw string for a firm tightening.
Excellent material with resistant structured fabric,fully respecting the technical execution of Poomsae practionners.
Nice adidas embroidered logo located both on jacket and pants, plus the additional woven 'WTF' embroidered patch sewn on the chest of jacket.
This dobok has been designed to optimize the level of performance of the taekwondo athletes during the practice of Poomsae.